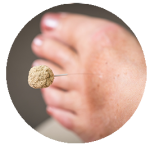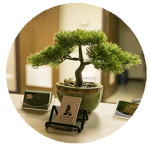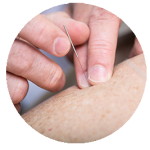 Relief for muscle pain, sprains, strains, tendonitis, "frozen shoulder," "tennis elbow," "golfer's elbow," and more.
Your sport is your passion. Which means nothing's worse than getting hurt while doing what you love. For every sports-related injury, Sports Acupuncture will help you get back to your game, race, or workout faster and healthier.
Relief rooted in traditional Chinese medicine.
Acupuncture for Sports Medicine combines the time-tested success of ancient Chinese medicine with Western sports medicine to assess and treat patients from an integrated perspective they can practice for life.
Why Sports Acupuncture works.
Acupuncture for sports injuries has two objectives. First, it can help expedite the healing process of sports or sports-related injuries. Second, it's used to enhance athletic performance.
The first objective mentioned above is known as Orthopedic Acupuncture. Through different orthopedic tests, specific muscles, tendons, and ligaments are identified and treated directly through a number of methods. Often times patients are given stretches or exercises to supplement Acupuncture treatments and help speed recovery. Studies have shown that Acupuncture can reduce recovery times on sports injures by 25–35 percent!
As a performance enhancer, Sports Acupuncture is also used by top athletes. Regular Acupuncture when training or competing can greatly reduce the recovery time from big events, or even more importantly, help the athlete recover quicker from intense training sessions. If you're a competitor looking to take your time or performance to the next level, Acupuncture can do the trick!
Because you deserve better health, peace, and comfort:
Call 262-622-3602 or email us to schedule your appointment.