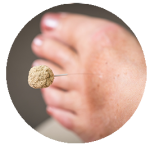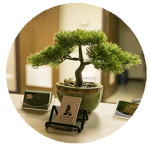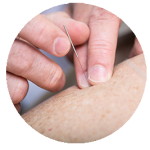 Fine needles placed at different pressure points along your back and neck can mean immediate, permanent relief for your headaches and migraines. That's because Acupuncture often reduces the incidence and severity of tension headaches and may prevent migraines.
A natural option for headache relief.
The style of Acupuncture that Scott practices at 7 Stones Acupuncture & Wellness is an ancient Japanese style called Kototami Inochi. This style plays particularly well to the treatment of headaches and migraines. So much so that while training in graduate school, Scott was taught not to let a patient leave a treatment room if they still had a headache.
While there are no guarantees, Scott will always try his best to help you and can count on less than one hand the number of times a patient has left his office with a headache or migraine.
Effective against debilitating migraines.
According to the American Migraine Federation, an extensive study revealed that the frequency of headaches dropped by 50% or more in up to 59% of individuals receiving acupuncture, and that this effect persisted for more than 6 months.
Acupuncture is exceptional at breaking the cycle of migraines and helping patients experience drops in frequency as well as severity of migraines. Migraines can be overwhelmingly debilitating to you on so many levels. Acupuncture can often help you reclaim your life.
Because you deserve better health, peace, and comfort:
Call 262-622-3602 or email us to schedule your appointment.