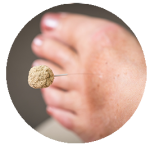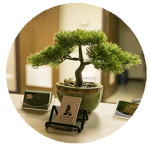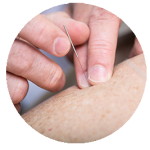 Hormones are equal parts miraculous, mysterious, and maniacal, especially in how they function within a woman's body. That's why Acupuncture for women's health is a true testament to the balancing nature of this ancient practice.
Treats menopause, irregular menstruation, PMS, and more.
There are so many women's issues that Acupuncture can address, we'd need another website just to cover it all!
Beyond fertility, Acupuncture has a phenomenal effect on the menstrual cycle for women who are suffering from issues such as polycystic ovary syndrome (PCOS), endometriosis, painful periods, peri- and menopausal issues, and more.
Acupuncture to regulate your menstrual cycle.
Acupuncture balances energy in your body and normalizes blood flow to help you return to a regular 28-day cycle, often without the traditional issues women have unfortunately become accustomed to and accepting of (i.e., cramping, mood swings, and breast tenderness).
Acupuncture to manage peri- and menopausal symptoms.
Acupuncture is a gentle, non-invasive and natural approach to alleviating menopausal symptoms, regardless of the stage you're in. Because this treatment improves blood flow, balances hormones and improves circulation, women experience fewer hot flashes, less irritability, and better sleep.
How often should you get Acupuncture for women's health?
Depending on your condition and symptoms, typically one treatment per week for 5 to 7 weeks is most effective. After that, patients usually schedule one treatment every 4 weeks to maintain a lasting impact.
Because you deserve better health, peace, and comfort:
Call 262-622-3602 or email us to schedule your appointment.